Here are the top five blog posts by viewing for the month of March, 2012. Only one of them was actually written in March. I guess that's what happens when you've been writing for a while. I'll put them here in reverse order.
This one, written back in January, is actually an excerpt from an article by Michael Hyatt, one of my favorite leadership bloggers, and one certainly worth bookmarking.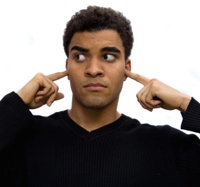 This recent piece is about the private members bill by MP Stephen Woodworth attempting to amend Canada's 400
year-old law which declares that a fetus is not human until it fully emerges alive from its mother's womb. Not surprisingly, the Justice Minister immediately replied that the government had no interest in having this discussion.








The Truth About Easter was written last April and has continued to be a popular piece. It contains a number
of timeless quotes from various authors on the subject of Easter.




Akiane is a phenomenon in the artistic world, creating masterpieces from the time that she was a little girl.
She now has a worldwide following and is well-known, as well, for the spiritual nature of her art.














Akiane takes spots #1 and 2. This article deals with the relationship of Akiane to the church and the relationship of the modern church with the arts in general.