It's once again time for the top posts of the month. There are some that have held their spot and others that are new. If you haven't looked at them before, I hope you enjoy them. Here are the top 5 posts for April 2012, beginning with the 5th most popular.
5. Just Do The Right Thing!
This post wasn't in the top 5 last month but has grown in popularity. It is an article that is a reflection on the lack of integrity in our society and a call to return to living lives with integrity. It was written in the aftermath of a number of very public scandals.
4. Book Review: "The Harbinger"
This is the only post that was actually written in the month of April that made the top 5. Interestingly enough, it's a book review - well, more of a synopsis actually. The book is written by a Jewish Messianic Pastor named Jonathon Cahn. It documents what he believes are the prophetic warning signs to the United States, many of which are based around 9/11. The accumulation of evidence he presents is very convincing, even for someone who tends to view this kind of thing with a degree of skepticism. Read it for yourself and let me know what you think.
3. The Truth About Easter
This post holds its spot from the month of March. It was actually written last year in April, but contains some timeless truths and quotes from a number of people on the subject of Easter. I wrote it because every year aroundEaster time we are inundated with stories in the media questioning the truth of the resurrection and the person of Jesus Christ. I decided I wanted to write an article that stated the case from a Christian perspective.
2. Akiane Kramarik
This article, from February of last year, has been one of the top two ever since, if I remember correctly. If you've never heard of Akiane, she is a phenomenon in the artistic world, creating masterpieces from when she was a little girl. She piqued my interest because of the spiritual nature of her art and her claims to have received her inspiration through revelations from God (her family were all atheists). If you've never heard of her, follow the links in the blog post to her website where you can view her collection of works.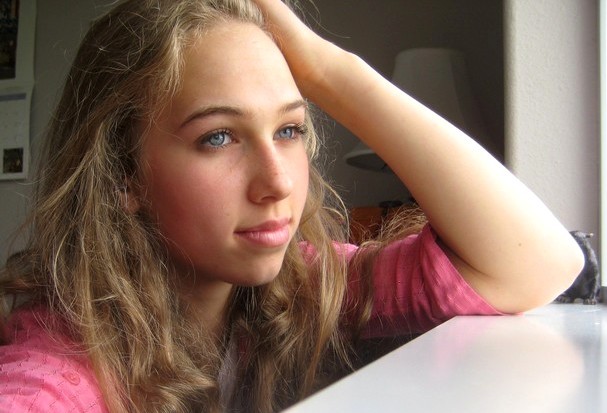 1. Akiane
Once again, Akiane takes both spots number 1 and 2. This piece, written in April of last year deals more with Akiane's spiritual journey. It also looks at the church and how it tends to deal with people who don't fit neatly into categories. Imagine the difficulty of a young child trying to express with her art what she believes God has given her and having "Christian" adults tell her to burn it. How would you respond? I've just written a follow-up piece to this. Here's the link to
Akiane Kramarik - 2012
. She is now 17.
Related Articles:
Top 3 Posts For January
Top Posts for February
Top Ten Blog Posts
Top Posts For March 2012